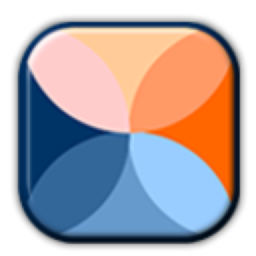 WebDrive
4.0.1
Software information
Publisher:
South River Technologies
---
Website:
http://webdrive.com
Software Screenshots
Size: 38.64 MB
---
Downloads: 11614
---
Platform: Mac OS X
If you have to work with contents from a FTP server or cloud folder, WebDrive will make your work much easier. The application gives you the possibility of mapping network drives to SFTP, WebDAV and SharePoint servers. In other words, it can show your servers as network drives in Finder, which means that you don't need a web browser or a special client to access your remote files. You can work with them as if they were in your local folders. The application can be installed in under a minute, but you will need to install OSXFUSE 2.7.2 or higher, with the MacFUSE Compatibility Layer, if you don't have it already.

WebDrive comes with a clean and simple user interface, which displays the services you connect to, as well as a few controls for adding new services, removing existing ones, mounting and unmounting them and so on. When it comes to adding new services, you will have to make different specifications, depending on what kind of service you intend to add.

If you wish to add a FTP server, you must specify an address, a username and password and other information, but in other cases, everything can be don with one or two clicks. For example, if you wish to add a cloud folder, you only need to click a confirmation button.

Once you have one or more services in the list, on the main interface, you can mount them as drives in Finder, just by selecting them and clicking a button. The services will appear next to your local and remote drives in Finder and you will be able to access your remote files without any effort, regardless of the service's type.

As previously suggested, the main advantage that WebDrive has to offer is the possibility of connecting to various cloud and FTP servers directly in Finder, without the need for multiple client applications. You can have Dropbox, Google Drive and several FTP servers accessible in Finder, thanks to a single, lightweight application.


Pros
You can access cloud folders, FTP servers and other services directly in Finder. Adding and mounting services can be done without any kind of difficulties.
Cons
There are no obvious issues to address. WebDrive can bring all your FTP servers and cloud folders to your desktop and make them accessible just like local folders.
WebDrive Awards
---
WebDrive Editor's Review Rating
WebDrive has been reviewed by Frederick Barton on 03 Apr 2015. Based on the user interface, features and complexity, Findmysoft has rated WebDrive 5 out of 5 stars, naming it Essential
---